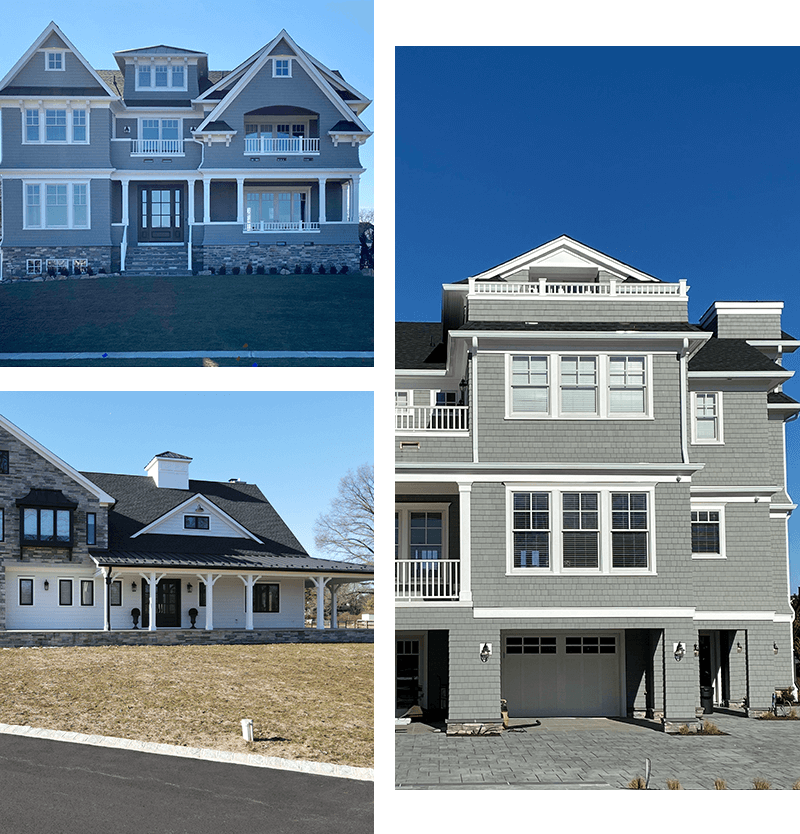 Philip Rizzuti has been building exclusive custom homes in Monmouth County for over 30 years. During that time, Philip created and designed spectacular, unique homes that ranged from 3,000 to over 20,000 square feet! His passion is producing works of art that incorporate the spirit of his clients.
Working Closely with his customers by planning strategies through the completion of a project has earned him the reputation of being a dependable, loyal, impeccable builder. Philip demands precision from his craftsman, but above all, ensures all workforce involved has respect for his clients.
We pride ourselves on building the highest quality homes with the most cutting-edge materials and skilled craftsmanship. You can feel confidant knowing that your project will be built by a dedicated team who cares about you and your new home.
With the addition of his son Mario Rizzuti, they've set out to change the way building a home is perceived.
To most, what comes to mind when building a home is "work and stress", however, the Rizzuti family has organized a team of extremely talented tradesmen, decorators and architects that make the stages of building enjoyable and stress free for their clients. Ultimately, this leads to an outstanding finished product. Rizzuti Custom Homes is ready to make your dream home a reality.
Rizzuti Custom Homes provides custom remodeling and renovation services to homeowners in Monmouth County, NJ
Contact us to discuss a home addition for your home today.