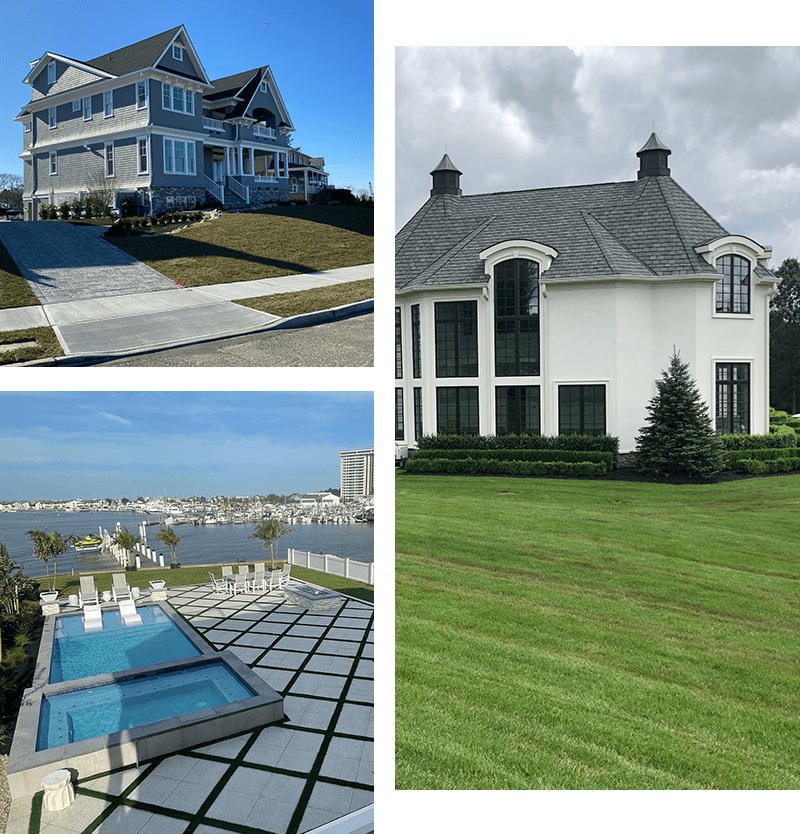 Want to improve your home's landscaping or build a new patio and entertaining space on your property? Look no further than Rizzuti Custom Homes to help transform the landscape of your home.
Our dedicated team of skilled and friendly craftsmen can help you envision, design and build your landscape transformation. We have over 30 years of experience building custom homes and incorporating gorgeous landscape designs to homes of all sizes.
Our team will be with you every step of the way and will help to alleviate the stress involved in a landscape design project.
Updated Landscape Design Within Your Budget
We work with you to build your updated landscape design within your budget and manage the project closely to make sure we complete the project within your allotted timeline.
Rizzuti Custom Homes provides custom remodeling and renovation services to homeowners in Monmouth County, NJ
Contact us to discuss a home addition for your home today.